SBC CAMARO CERAMIC COATED HEDMAN HEADERS
SBC CERAMIC COATED HEDMAN HEADERS
Standard Duty HTC Coated Full-Length Headers
1967-81 Camaro 283-400

1968-79 Nova 283-400

1-5/8" Tube, 3" Collector
These standard-duty Hedman HTC Coated Headers come from the factory with an extremely durable, protective ceramic-metallic coating. Hedman Hedders pioneered the automotive application of ceramic-metallic coatings in the early 1980s. Previously exclusive to the aerospace industry, Hedman Hedders recognized the coating's potential to improve both the lifespan and functionality of exhaust headers. All Hedman street headers are MADE IN THE USA and backed by a lifetime warranty against manufacturing defects! The HTC coating is covered for a full five years.
NOTE: Installing coated headers on an engine during the break-in period will cause discoloration. The use of factory manifolds or an old set of headers is recommended while breaking in an engine.
Applications
1967-81 Chevrolet Camaro

1968 Chevrolet Chevy II

1969-79 Chevrolet Nova
Features
Coating offers protection up to 1400°

Won't chip, peel, or "blue" like chrome

Superior heat insulation

Increased exhaust velocity for more power

Made in USA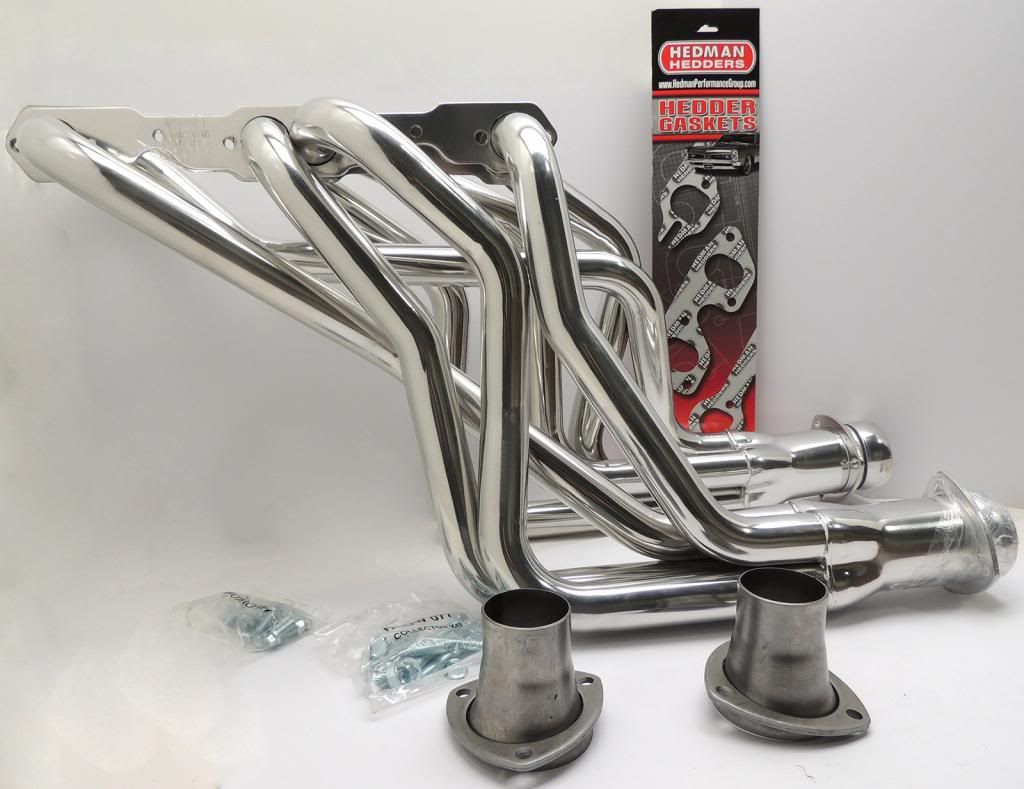 To keep our prices low, we will ship this item the best way possible. We ship with UPS and USPS, and will choose the carrier that has the best rate and service to your area. Your tracking number will tell you how your item will be shipped.
**NOTE: Shipping prices listed are for the contiguous 48 US states only. There may be additional postage required to ship items to Alaska, Hawaii, Puerto Rico and other US territories. If additional postage is required, we will contact you through E-mail to let you know. If you live outside of the contiguous US, please request a shipping quote prior to purchase to avoid any delays in shipping your item.
We have been in business for over 30 years building some of the fastest race engines in the southeast with the best parts around. We are excited to now offer these parts to you at affordable prices. Our machinists are the best in the business and our sales staff is friendly and knowledgeable. Please give us a call with any questions about our items, we will be happy to talk to you about your project:
423-288-3881