FAZE COMPETITION TACH 883301 w/MORPHER KIT#PC-1982-K
Faze 0-10000 RPM Tachometer w/Shift light
5" White Face, Chrome Bezel
INCLUDES DIGITAL MORPHER
PART# -PC-1982-K
KIT INCLUDES:
FAZE COMPETITION TACH 83301
THIS UNIT IS DESIGNED FOR USE ON 12-VOLT NEGATIVE (-) GROUND
4-CYCLE AUTOMOTIVE TYPE ENGINES. THE TACHOMETER IS COMPATIBLE
WITH MOST DISTRIBUTOR AND DISTRIBUTORLESS IGNITION SYSTEMS.
PRODUCT SPECS:
Electro-luminescent 5" white face,10,000-RPM Scale
Adjustable shift/max RPM set points
Tach rotates in mount for optimal viewing
Full metal housing with chrome bezel
Tachometer with mounting hardware included
Uniform blue lighting out-of-the-box "morphs to blue face"
EL power supply with mounting pad included
Hook-up hardware kit supplied
FAZE 883012 DIGITAL MORPHING CONTROLLER
This NEW Digital Morphing Controller features an illuminated, two-button keypad
housed in a sleek, elliptical black casing. It can be mounted virtually anywhere
inside a vehicle, and controls up to four Faze gauges.
(

additional gauges require an additional controller

)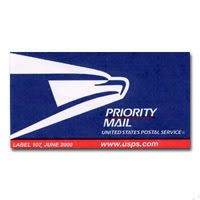 To keep our prices low, we will ship this item the best way possible. We ship with UPS and USPS, and will choose the carrier that has the best rate and service to your area. Your tracking number will tell you how your item will be shipped.
**NOTE: Shipping prices listed are for the contiguous 48 US states only. There may be additional postage required to ship items to Alaska, Hawaii, Puerto Rico and other US territories. If additional postage is required, we will contact you through E-mail to let you know. If you live outside of the contiguous US, please request a shipping quote prior to purchase to avoid any delays in shipping your item.
We have been in business for over 30 years building some of the fastest race engines in the southeast with the best parts around and we are excited to now offer these parts to you at affordable prices. Our machinists are the best in the business and our sales staff is friendly and knowledgeable. Please give us a call with any questions about our items, we will be happy to talk to you about your project:
423-288-3881