CARBURETOR FUEL LINE 8 21/32" FOR HOLLEY CARB CHROME # 2198
Click To Enlarge
CARBURETOR FUEL LINE 8 21/32"
FOR HOLLEY CARB
CHROME
Part# - 2198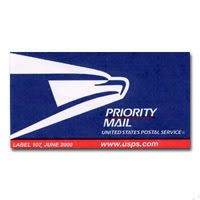 This item ships with Priority Mail and will take 2 to 3
days to arrive after shipping.
**NOTE: shipping prices listed are for the contiguous US only. There may be additional postage required to ship items to Alaska, Hawaii, Puerto Rico and other US territories. If additional postage is required, we will contact you through EMAIL to let you know. If you live outside of the contiguous US, please request a shipping quote prior to purchase to avoid any delays in shipping your item.
We have been in business for over 30 years building some of the fastest race engines in the southeast with the best parts around and we are excited to now offer these parts to you at affordable prices. Our machinists are the best in the business and our sales staff is friendly and knowledgeable. Please give us a call with any questions about our items, we will be happy to talk to you about your project:
423-288-3881