BBC TALL SMOOTH ALUMINUM VALVE COVERS
Click To Enlarge
BBC SMOOTH TALL POLISHED ALUMINUM VALVE COVERS
These valve covers fit Big Block Chevy motors. We have used these valve covers on our motors for several years and have been please with the look they give to the motor. They are tall enough to clear roller rockers, but WILL NOT clear some stud girdles. These valve covers come with baffles as well. If you receive these valve covers and they will not clear your stud girdles, please contact us and we can replace/refund them.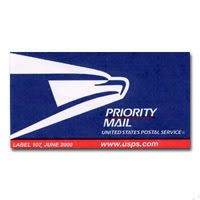 To keep our prices low, we will ship this item the best way possible. We ship with UPS and USPS, and will choose the carrier that has the best rate and service to your area. Your tracking number will tell you how your item will be shipped.
**NOTE: Shipping prices listed are for the contiguous 48 US states only. There may be additional postage required to ship items to Alaska, Hawaii, Puerto Rico and other US territories. If additional postage is required, we will contact you through e-mail to let you know. If you live outside of the contiguous US, please request a shipping quote prior to purchase to avoid any delays in shipping your item.
We have been in business for over 30 years building some of the fastest race engines in the southeast with the best parts around. We are excited to now offer these parts to you at affordable prices. Our machinists are the best in the business and our sales staff is friendly and knowledgeable. Please give us a call with any questions about our items, we will be happy to talk to you about your project:
423-288-3881