BBC 8 inch Harmonic Balancer Damper Int. Balance 427 396 402
Click To Enlarge
80004 BBC 8 inch Harmonic Balancer Damper
Int. Balance 427, 396, 402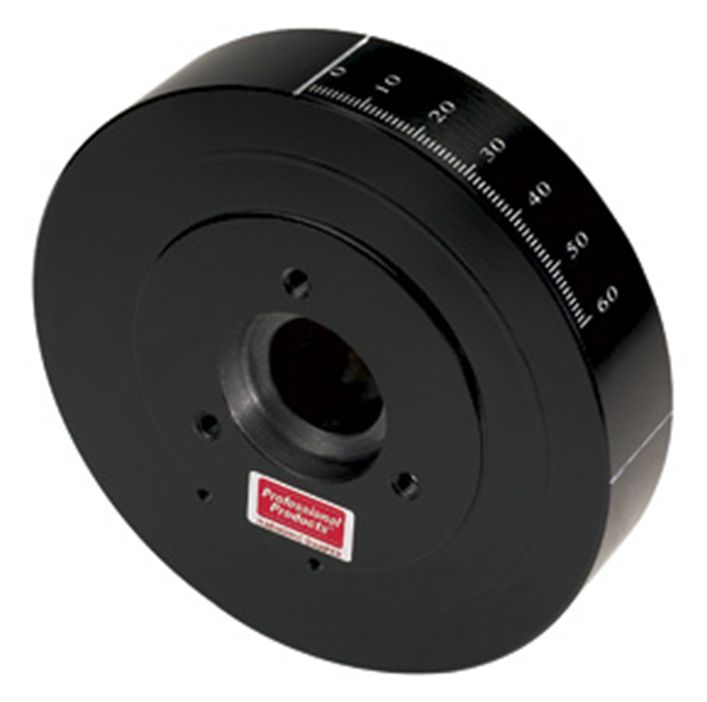 These dampers are unique in our line in one respect. They are the only damper not made to the original factory diameter. The original 396/427 dampers were 7" in diameter from G.M. When the 454 came out, G.M. switched to an 8-inch damper. We elected to use the 8-inch diameter on our 396/427 model to maintain consistency and also because we use these dampers in conjunction with a bolt-in counterweight to create the 454/502 model. Although we list this as a 396/427 damper, it will also work on any displacement big block engine that has a neutral balance rotating assembly. These dampers feature 60° of easy to read timing marks plus engraved marks each 90 degrees of the circumference.
To keep our prices low, we will ship this item the best way possible. We ship with UPS and USPS, and will choose the carrier that has the best rate and service to your area. Your tracking number will tell you how your item will be shipped.
**NOTE: Shipping prices listed are for the contiguous 48 US states only. There may be additional postage required to ship items to Alaska, Hawaii, Puerto Rico and other US territories. If additional postage is required, we will contact you through E-mail to let you know. If you live outside of the contiguous US, please request a shipping quote prior to purchase to avoid any delays in shipping your item.
We have been in business for over 30 years building some of the fastest race engines in the southeast with the best parts around. We are excited to now offer these parts to you at affordable prices. Our machinists are the best in the business and our sales staff is friendly and knowledgeable. Please give us a call with any questions about our items, we will be happy to talk to you about your project:
423-288-3881